Scheduled Shredding Services

Identity theft and business fraud are on the rise. Do you have a secure, reliable and efficient document destruction solution?
As an organization or business in Rochester, the Finger Lakes area and across Upstate New York, you need a shredding service vendor who can support you.  Scheduled shredding services eliminate time-consuming and risk-prone in-house shredding processes.
We deliver locked shredding collection containers to your office, allowing your staff to destroy confidential files and documents quickly and securely. They come in several sizes and styles to fit your office decor:
Furniture-like Office Consoles
65-gallon wheeled shredding bins
95-gallon wheeled shredding bins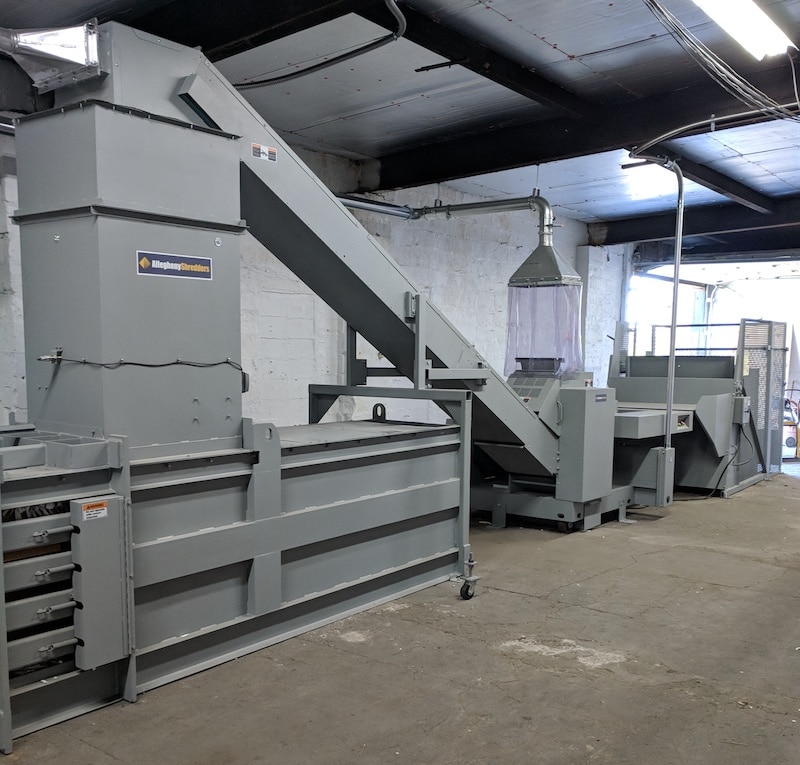 The team at NY Document Destruction will work with your company to determine a document shredding service schedule that best fits your company's document retention and destruction needs, ranging from a daily, weekly, or monthly shredding basis.
We will provide your company with secure containers, based on the amount of documents you accumulate, at no additional charge. Once the containers are in place, your staff will then be able to deposit documents, folders, and any other confidential materials into the secure collection containers, without removing staples, paperclips, rubber bands, etc.
The collection containers will remain locked as a security measure, to ensure that the personal information your documents entail will not be viewed, handled, or copied prior to their destruction.
Our screened shredding professionals regularly collect the contents of your containers and shred everything onsite while you watch. We give you a Certificate of Destruction every time your documents are destroyed.
To learn more about our schedules shredding services, please contact us by phone or complete the form on this page.
Why Choose NY Document Destruction Services? Four Simple Words…
Secure. Economical. Local. Easy.
For more information about our scheduled shredding services or to receive a free quote, please contact us by phone or complete the form on this page.