Secure Business Shredding Services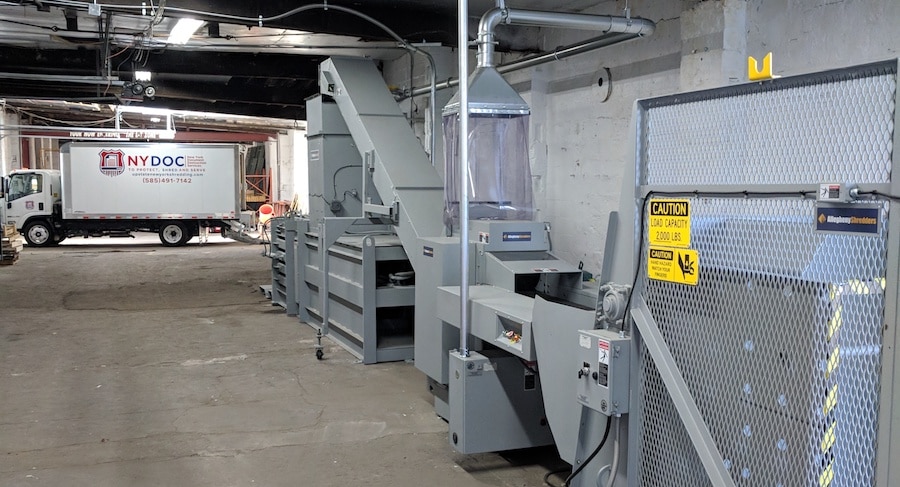 NY Document Destruction Services offers a variety of secure shredding options for the safe and cost-effective destruction of your unwanted paper documents. When you need a privacy protection solution for your home or your business, we ensure your private information is destroyed securely, quickly, and beyond recognition.
As an organization or business in Rochester and the Finger Lakes area of Upstate New York, you need a shredding service vendor who can support you. And while you have options, there are reasons for the choices your make.
Why Choose NY Document Destruction Services? Four Simple Words…
Secure. Economical. Local. Easy.
Paper shredding is part of a complete records management program. It ensures that you follow sound business practices as well as maintain compliance with various government regulations, such as:
Health Insurance Portability and Accountability Act (HIPAA) – safeguards the confidentiality, integrity and availability of protected health information (PHI).
Fair and Accurate Credit Transactions Act (FACTA) – requires the secure disposal of consumer information.
Family Educational Rights and Privacy Act (FERPA) – protects the privacy of educational information/records that would lead to the identity of a student.
Federal Privacy Act – governs the collection, maintenance and use of information maintained by federal agencies.
Gramm-Leach-Bliley Act (GLBA) – requires that financial institutions safeguard sensitive client data and clearly explain their information-sharing practices.
What kind of shredding service do you need?
One-Time Shredding
Have you accumulated a large amount of sensitive documents and need them destroyed in a secure and efficient manner? Are your filing cabinets overflowing? Is your file room bursting?
Our one-time purge paper shredding service saves you time and protects your privacy. We pick up your boxed or loose records for shredding. We can deliver security collection containers to your location in advance of your shred project. After you fill them, we securely transport the contents to our shredding plant where your private documents are permanently destroyed in our modern,  state-of-the-art shred plant. Our one-time shredding service offers the perfect solution for:
Quarterly or annual file room purge
Office moves or corporate consolidations
Audit and litigation process requirements
Don't let your outdated documents fall into the wrong hands. Take advantage of our one-time shredding service today!
Scheduled Shredding
If you have a paper-dependent office, it's important to destroy outdated documents promptly and efficiently. Our scheduled shredding service helps your business stay productive and compliant with state and federal privacy laws.
Our secure shredding containers streamline the document disposal process and keep your information secure. You decide how often our professional drivers come to collect the contents. Whether weekly, bi-weekly or monthly, we destroy your documents according to strict standards and recycle the paper waste. You won't find a more efficient and secure document destruction solution.
Walk-In & Drop-Off Shredding
Identity theft is the fastest-growing crime in the United States, and shredding credit card statements, medical records and other sensitive personal and financial information is one of the most effective ways to prevent identity theft. Unfortunately, standing over a paper shredder is time-consuming and tedious.
Instead, NY Document Destruction offers convenient walk-in/drop-off shredding at our Rochester location that makes it easy to destroy your documents. Drop them off at our shredding plant for secure shredding. It's a simple and affordable way to protect your identity!
Providing business shredding services in Upstate New York, NY Document Destruction gives you the peace of mind that comes from knowing your documents have been securely destroyed. For more information on our flexible shredding service options, please contact us by phone or complete the form on this page.